Cleaning Email Inbox free of Clutter 2 focus on 2016! If your like most people,your mostly getting bombarded with emails you don't want.
Is a must!This can be a time consuming and may result in you wasting your whole doing going through
you email. So in today's video blog I want to show you how to
Clean your email inbox free of clutter 2 focus on 2016!

You can check out the site here I hope it help you like it has done for us!
If you got value from the post "Cleaning Email Inbox free Clutter 2 focus 4 2016"
please feel free to share the post with your friends..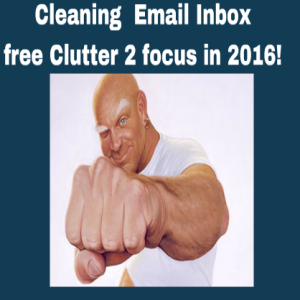 2016 is Coming!
How will you make this
year better than last?
 I know!
Get ready to Launch your 2016 into the stratosphere
with this very exciting update of what were building in 2016
and how you can get in and build up some nice residual income!